Welcome to Cutler Sisters the Official Site for Reghan and Kennedy Cutler. Here you will find all the news and up to date information about these young models. For Industry Professionals looking to learn more about these young talents, please click their names above for an overview of information.
NEWS & UPDATES
31 Mar 2014
Happy Birthday!
Reghan has been counting down the days for weeks, and now March 31st has officially arrived, meaning it's her
birthday
! It's going to be a big day full of
celebration
for her as she not only turns another year older, but enters the world of
double digits
, she's now a ten year old!
Happy Birthday Reghan
! I hope your birthday today is everything you hoped it would be and more today as you have fun celebrating your
special day
. Being ten is going to be
awesome
, so many new things to do and memories to make, you'll love it! Enjoy all of the birthday traditions today brings and I hope you have an
amazing
day!
Happy Birthday
!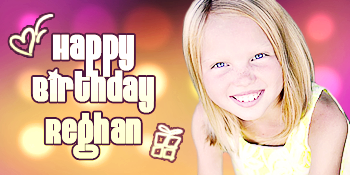 (Thanks Katrin for the banner!)
Posted by: Lisa
28 Jan 2014
Jelly the Pug
Last year Kennedy did a really fun shoot for
Jelly the Pug
and their
spring 2014
collection. With the new year finally here the company has begun releasing their new line and Kennedy's images have been popping up on their
Facebook page
and will soon be on their
website
. Today she was seen all over
Zulily
for a big sale for the company, and they used so many fun shots of her to promote the new outfits. She loved working with
Natalie Warr
and all of the photos came out fabulously!


Behind the scenes, Kennedy had a great time on set. She loved all of the outfits she got to put on, and Natalie was
wonderful
to shoot with. When it was time to leave for the day she was thrilled to get to take several of the outfits home, even wearing one of them when she left.
Thank-you
to everyone at
Jelly the Pug
for a
fantastic
time, Kennedy loved the shoot!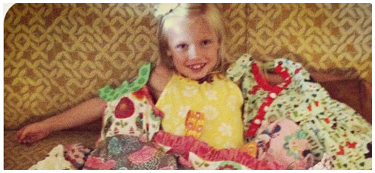 Posted by: Lisa
25 Dec 2013
Happy Holidays!
Reghan and Kennedy are so excited that today is
Christmas
! They were so happy to see what
Santa
had left for them under the tree overnight and all of the fantastic gifts from family and friends. They'll spend the day with their family, taking part in all of their fun holiday traditions, and hope that all of you are having an
amazing
day too! To everyone who celebrates today,
Merry Christmas
, and to those who celebrate a different holiday this season the girls hope it has been a
wonderful
holiday season for you too.
Merry Christmas
!

(Thanks Sarah for the banner!)
Posted by: Lisa
27 Oct 2013
My Sweet Love
Last year Kennedy did a super fun shoot for
Walmart
and their
My Sweet Love
line of dolls. She got to play as the photographer took her picture, and the crew was
wonderful
to work with. Her images appeared on the
product packaging
for the toys later in the year, and she could be seen in
Walmart
stores across the country. We now have some shots of the box for one of the dolls she appears on the packaging for, she was so
excited
the first time she saw it in her local store, and hopefully many of you have had the chance to see her boxes on store shelves!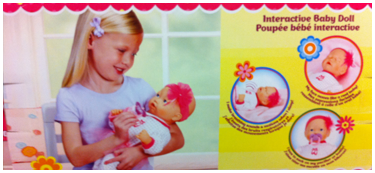 Posted by: Lisa